Coerver Coaching NCF Futsal Coach Education Program
COERVER® Coaching ACT along with North Canberra Futsal are pleased to announce the COERVER® Coaching Futsal Coach Education Program being conducted on Sunday 14 October at the ACT Netball Centre.
Futsal is a 5 v 5 small-sided game played on a hard surfaced, basketball sized court with a smaller, heavier low bounce ball. Coerver Coaching Futsal is based on our globally recognized Futsal Pyramid of Player development.
Why Futsal & Coerver® Coaching are perfect partners
• Futsal is skill based
• Futsal needs high levels of ball mastery & 1v1
• Futsal is a small sided game
• The Coerver Attacking Philosophy mirrors the Futsal Game
The course will provide invaluable insights into the Coerver Coaching Method of instilling and creating exciting futsal players who play with creativity, passion, speed and skill. 
The first two hours we will focus on skills from our globally recognised Pyramid of Player Development, then for the final hour we will be focusing on small sided games.
The course is a professional development course with no examination.
Each attending participant receives:
3 hours of programmed COERVER® Futsal Coaching

Course notes including drills

COERVER® Coaching certificate of attendance
* Please wite what NCF team you coach in the comments.
Course Gallery
,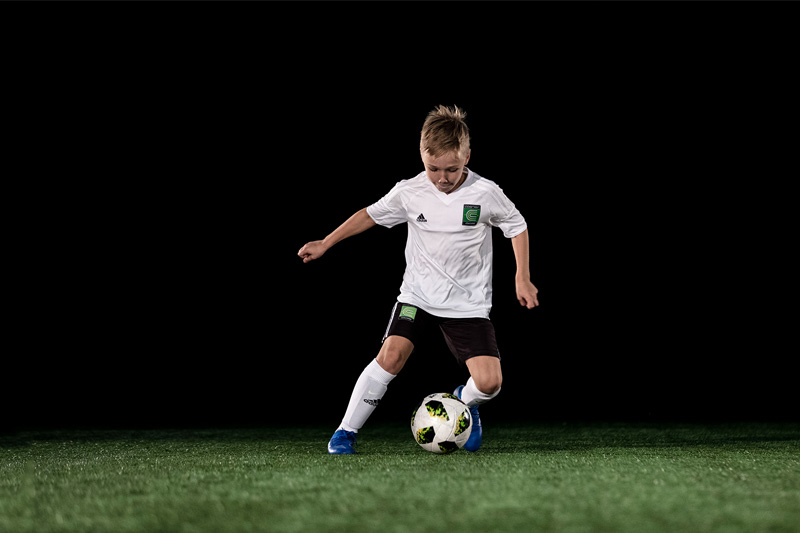 ,